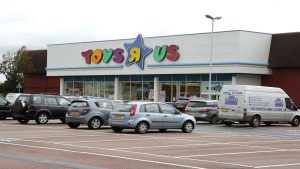 Library picture
Toys R Us is making a comeback in Britain three years after closing the chain.
The retailer plans to start firstly selling toys on line before bringing back stores in the New Year.
Toys R Us has continued to have more than 900 shops in Australia and New Zealand.
Louis Mittoni, Head of Toys R Us ANZ, said:
"Since Toys R Us' return to Australia in June 2019, we have scaled quickly as customers returned to the much-loved brand and our e-commerce model has proven its success.
"My team and I are looking forward to developing technical and commercial relationships with UK-based vendors and partners and to engage with the many loyal Toys R Us former customers and fans in the UK."
Toys R Us' UK operation closed when its American parent company was declared bankrupt in America and Canada.
Soon afterwards stores in Britain axed hundreds of jobs and closed shops.
It went into administration in 2018.