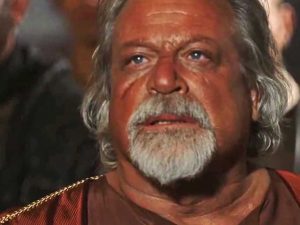 Film director Ridley Scott has recalled the death of actor Oliver Reed while making the Oscar winning blockbuster Gladiator.
Scott said hard-drinking Reed "just dropped down dead on the floor of a pub".
He'd been drinking with a crew of sailors and arm wrestling.
The star's death came midway through filming the sand and sandals epic – forcing Scott to recreate Reed's un-shot scenes with CGI.
Scott's recollections are from an oral history of the film.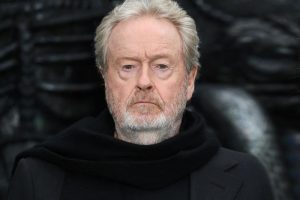 Ridley Scott
He said: "One Sunday morning, he [Reed] dropped down dead on the floor of a pub.
He probably had a couple of pints and said, 'I don't feel good', laid on the carpet and died."
Reed promised Scott prior to filming that he would not drink during production.
However, he worked around his promise by only drinking on weekends.
Co-star David Hemmings, a long-time friend of Reed's, had also pledged that he would keep him safe and sober on set.
Scott said: "Hemmings (Cassius) promised to look after him and said to me [upon his death], 'I'm really sorry, old boy."
Screenwriter David Franzoni said Reed had encountered a crew of British sailors in a pub in Malta in the minutes before his death.
He had challenged them to a drinking contest.
Franzoni said: "He's in this bar in Valletta and this British Destroyer is anchored in the bay and the crew comes in.
"He challenges the crew to some sort of drinking debauch.
"He drinks some, passes out and dies. I still have his bar tab, by the way."
Gladiator was released 20 years ago.
Its star Russell Crowe won an Oscar for his performance as the widowed Roman general Maximus.