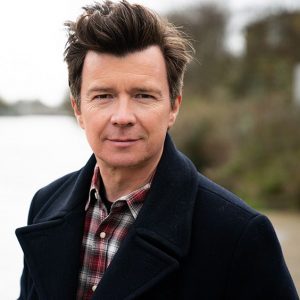 Rick Astley has rolled into an exclusive YouTube club.
His worldwide hit "Never Gonna Give You Up" has been viewed more than one billion times.
The song, written by Stock, Aitken, and Waterman, was released 34 years ago.
It was uploaded to YouTube 12 years ago.
The single – a number one hit in 25 countries – was helped to its billion views by "Rickrolling".
That's a trick that shares a link promising one thing – and, after clicking on it, up comes Rick Astley singing the song.
Astley, a former teaboy at the Stock, Aitken, Waterman hit factory, tweeted:
"So, just been told that 'Never Gonna Give You Up' has been streamed a billion times on YouTube.
"That is mind blowing.
"The world is a wonderful and beautiful place, and I am very lucky".
The other billion view songs from the 80s are:
Guns N' Roses' "Sweet Child o' Mine," A-ha's "Take on Me," and Michael Jackson's "Billie Jean."
1 BILLION views for Never Gonna Give You Up on @YouTube ! Amazing, crazy, wonderful!
Rick ♥️https://t.co/mzyLznTr4R #NGGYU #NGGYU1Billion pic.twitter.com/p5xnn0OZcZ

— Rick Astley (@rickastley) July 28, 2021