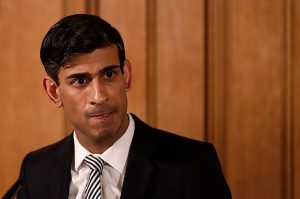 Chancellor Rishi Sunak
The number of people on furlough has dropped to its lowest level since the scheme was introduced.
More than 500,000 workers have left the plan, new figures reveal.
At the end of June 1.9 million were on furlough – that is down from 2.4 million in May.
Chancellor Rishi Sunak said:
"It's fantastic to see businesses across the UK open, employees returning to work and the numbers of furloughed jobs falling to their lowest levels since the scheme began."
"I'm proud our Plan for Jobs is working, and our support will continue in the months ahead."
At its peak more than nine million workers were furloughed.
Under furlough – officially the Coronavirus Job Retention Scheme (CJRS) – staff receive 80 per cent of their current salary, capped at £2,500 a month.
However, from next week employers will have to cover 20 per cent of furlough costs.
That will run until the end of September, when the scheme will be wound down.