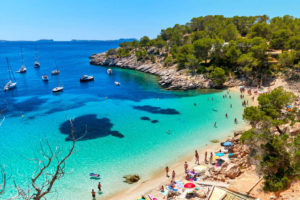 The Government's ban on foreign travel is to end on May 17th – opening up summer holidays for families – claims a Government source
From the 17th it will no longer be illegal to travel abroad.
A "traffic light" system will be introduced to ease overseas movement.
A source told The Telegraph that "only a tiny handful of countries will be on the green list".
Most European countries will be on an amber list.
Everyone who travels will have to take a PCR Covid test after returning to the UK.
The source added that ministers believe they can "keep tight controls in place at the border while taking a significant step forward on international travel".