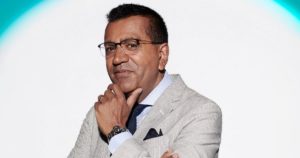 The BBC has pulled a Panorama investigation into its controversial interview with Princess Diana.
The programme has been postponed following the death of Prince Philip.
A new slot will be found for the inquiry into how the then "unknown" reporter Martin Bashir secured the explosive sit down talk with the Princess.
It's believed the Panorama investigation will be "highly critical" of Mr Bashir – now the BBC's religious affairs editor.
He has already admitted using fake documents to help secure the interview during which Princess Diana famously revealed – "there are three of us in this marriage".
A source said: "There is no way the BBC could run the investigation into the Diana interview on Monday.
"It was due out then, but a decision was made within minutes of the Duke's death to postpone the broadcast.
"There's no new date but it will now wait until after the Duke's funeral and will run at some point after that."
In a probable television first, Panorama is effectively investigating itself.
The programme – headed by veteran reporter John ware – is looking into what means were used to persuade the Princess to take part in what some call the scoop of the century.
Mr Bashir is alleged to have employed "lies and deceit" in pursuit of his ambitions.
Mr Ware is understood to have new evidence to back the claims.
Separately, the BBC has launched an internal inquiry headed by Lord Dyson, the former Master of the Rolls.
Mr Bashir has been off ill since the furore broke.
He defended his methods when giving his evidence to Lord Dyson.