John Lennon was "bubbling" with excitement about returning to Britain, he told his Aunt Mimi in a phone chat.
The Transatlantic call was made the night before the former Beatle was shot dead outside his New York apartment.
A month after the shooting his aunt Mimi Smith replied to a letter of condolence sent by journalist Judith Simonds.
She wrote:
"Dear Judith, Thank you for your letter, kind thoughts.
"I'm trying to accept this terrible thing which has happened, but finding it very hard.
He had such faith himself, I'm trying to do the same.
"He phoned the night before, witty, funny, bubbling over with excitement, coming over very soon.
"Couldn't wait to see me.
"So I'm glad of that.
"If I'm in London, I'll get in touch with you.
"Kind thoughts to you too. Mimi."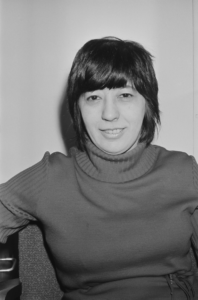 Judith Simonds
The letter has come to light following the death of Ms Simonds.
It's said Judith was an inspiration for Paul McCartney's song "Hey Jude".
Ms Simonds became friends with The Beatles at the height of Beatlemania in the early 1960s.
She was in her 30s at the time.
She recalled: "I had the time of my life, but it was just as well that I was older than them, otherwise my head might have been turned."