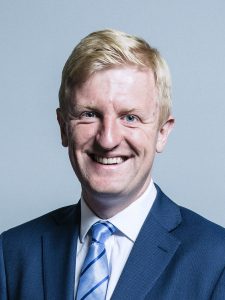 Oliver Dowden, Culture Secretary
Theatres could be re-opening next Spring, the Government has suggested.
However, Culture Secretary Oliver Dowden told MPs he didn't have a firm date to re-open without social distancing.
But he is aiming for a "not before" date in March or April to give producers time to plan.
Productions around the country have come to a halt because of the Covid-19 pandemic.
And West End theatres have seen major job losses.
Only last week the Government advised people in the arts to re-train for other work.