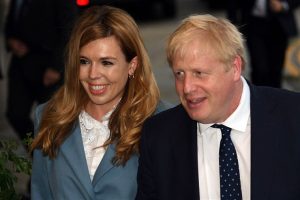 Boris Johnson is to be investigated by parliament's watchdog over his recent holiday in Mustique.
The regulator wants to know who funded his stay on the Caribbean island after winning the general election.
Mr Johnson spent ten days away with his fiancée Carrie Symonds.
It is the first time a serving PM has been investigated by the parliamentary commissioner for standards.
She is responsible for regulating MPs' conduct and decorum.
Who loaned the Mustique property to Mr Johnson is a key question for the inquiry.
The decision was made by commissioner Kathryn Stone after she asked for details from both Mr Johnson and David Ross, the former deputy chairman of Carphone Warehouse.
Mr Johnson said the £15,000 cost of the villa was paid for by Ross, a Tory party donor who owns a property on the island.
However, that declaration in the register of MPs' interests was later contradicted by Mr Ross.
He said he had only "facilitated accommodation for Mr Johnson".
Shadow Cabinet Office minister Jon Trickett complained about the conflicting information.
He urged Ms Stone to investigate because the MPs' "code of conduct requires members to provide the name of the person or organisation that actually funded a donation".
Downing Street has insisted the trip was properly registered, and that "all transparency requirements have been followed as set out in the register of members' financial interests".