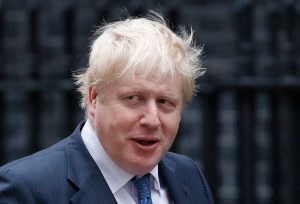 Prime Minister Boris Johnson says tackling the coronavirus outbreak is a "top priority".
His comments came as opponents accused him of failing to lead the UK's reaction to the virus.
Labour has called him a "part time" PM.
Mr Johnson said: "On the issue of coronavirus, which obviously is a great concern to people, I just want to reassure everybody and say that the NHS is making every possible preparation.
"As you can imagine, the issue of coronavirus is something that is now the Government's top priority.
"I have just had a meeting with the chief medical officer and Secretary of State for Health talking about the preparations that we need to make."
Britain's first death from the virus has been confirmed.
And cases have also been announced in Wales and Northern Ireland.
The PM said advice from medical practitioners about regularly washing hands with soap and hot water for about 20 seconds remained the "most valuable" method of stopping the spread of coronavirus.
Mr Johnson said: "I think people are right to be concerned and they are right to want to take every possible precaution, and we will in the course of the next few days be issuing further advice about how to respond and how we will be dealing with any potential outbreak."