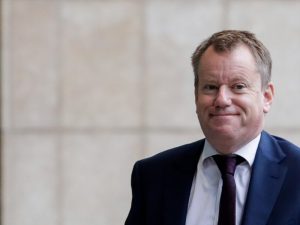 David Frost
Britain is off to a flying start in trade talks with the EU – they will be held in English.
In the first round of talks about talks both sides agreed ground rules.
David Frost, leading the UK team, talked the EU into speaking English.
And, if French is used the person who asked for it must pay the interpreter's bill.
Both sides have also agreed to keep their talks confidential to stop leaks designed to undermine each other.
Negotiators have just seven months to seal the deal.
Talks between Mr Frost and EU oppo Michel Barnier begin on Monday.
Boris Johnson has already declared he'll walk away from the talks if deadlines are not met.