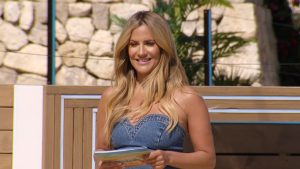 Television celebrity Caroline Flack hanged herself in her home, a coroner was told.
The inquest opening heard how police officers were driving along Northwold Road, Stoke Newington, when they were flagged down.
They followed a person into Ms Flack's home and found her "lying on her back, she had apparently been found hanging".
The hearing at Poplar Coroner's Court heard how officers and paramedics tried to resuscitate the star – but without success.
The provisional cause of death was given as suspension by ligature.
Her body was identified by her sister, Jody Flack.
The inquest was adjourned until August 5th.
Ms Flack, the presenter of ITV series Love Island, was due to stand trial for allegedly hitting her boyfriend Lewis Burton.
Ahead of the case she was dismissed by ITV.
And, despite being "vulnerable and fragile" the Crown Prosecution Service decided to go ahead with the charges.
Mr Burton, a former tennis professional, did not wish to pursue the case.
Anyone feeling emotionally distressed or suicidal can call Samaritans for help on 116 123 or email [email protected] in the UK.