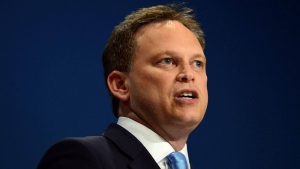 Transport Secretary Grant Shapps has dismissed the idea of the Chinese building the troubled HS2 project in five years.
The China Railway Construction Company (CRCC) wrote to HS2 Ltd offering to complete the scheme at a significantly reduced cost.
But Mr Shapps said his Transport Department had had no contact from CRCC.
He also dismissed the idea HS2 could be finished so quickly.
The Government has a role out date of 2040.
He said:
"They don't have our planning system, they don't have our legal system, they don't have to respect people's property rights in the same way.
"I really want to get this thing built faster if it is possible.
"But when you look at what is required, the contracts that need to be laid and so on and so forth – it is an enormous project.
"You are not going to build it in five years."
The HS2 project was given the green light last week.
The rail network will link London, Birmingham, Manchester and Leeds.
Its costs have spiralled to more than £100 billion since the plans were drawn up ten years ago.
Mr Shapps said that he was also anxious to use the HS2 programme to develop British construction skills and capabilities.