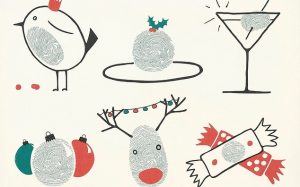 M16 has sent out Christmas cards with microscopic messages hidden in "fingerprint" whorls in the design.
The card has all the Christmas trimmings – a robin, a tree decoration, and a Christmas pudding.
There's even a glass of Martini – shaken not stirred.
Buried deep inside the "fingerprints" are clues which will help identify who send the card.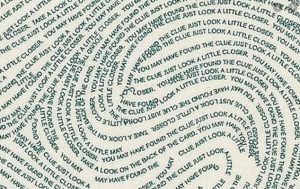 The Christmas cracker's clue is: "Try the robin, just a cracker, no joke."
Having gone to the robin picture, the tiny writing – not visible to the naked eye – reads:
"Unfortunately, I'm not the message. Try looking at the plum pudding."
The clues go round and round – pushing the reader towards the olive in the glass.
But James Bond's Martini favourite tipple is a dead end:
"I'm a red herring. Try something else".
The ever-dwindling spiral of clues finally leads the reader to the answer:
"Wherever you are in the world, have a wonderful Christmas and a prosperous New Year.
"From your friends in the Secret Intelligence Service."
The SIS website explains:
"We're secretly just like you and our people work secretly around the world to make the UK safer and more prosperous.
"We are creative and determined – using cutting-edge technology and espionage."