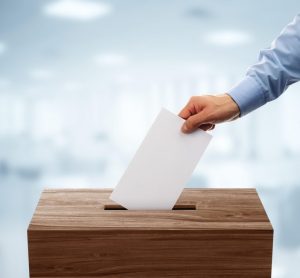 The Conservatives have opened up a 19-point lead over Labour.
The latest poll comes as Boris Johnson launches his party's manifesto – a position that worries some Conservatives MPs.
At the last general election, the Tories had a similar lead until then Prime Minister Theresa May unveiled her manifesto.
Support drained away and Mrs May lost her grip on the Commons.
The Tory vote, according to an Observer poll, has the party on 47%.
Labour is on 28% and the Liberal Democrats have slipped to 12%.
The Brexit Party under Nigel Farage has seen its figures drop to a mere 3%.
It's believed Tory strategists will concentrate on delivering a "safe" manifesto – one that ticks the right boxes without scaring the voters.
Boris Johnson will try to deliver a stripped-down manifesto that focuses on extra funding and the party's main pledge to "get Brexit done".