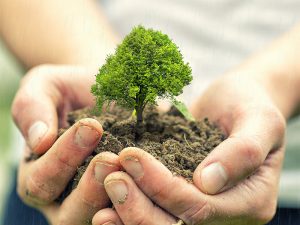 The Liberal Democrats have pledged to plant 60 million trees a year if it wins the General Election.
The promise is double the number the Conservatives have said they'll plant.
Lib Dem leader Jo Swinson said:
"If you actually look back to the late 1980s, we were planting about 30,000 hectares every year of trees.
"This is a bit more ambitious than that, about 40,000 hectares, but absolutely it is possible.
"Not very much of our country currently is forested and these trees can be planted, yes, in woodlands, but also in urban areas, using more use of hedgerows within agriculture as well."
Meanwhile, the Tories have announced a £640 million Nature for Climate fund.