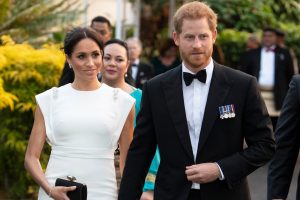 Prince Harry should "stop whingeing", keep his head down and avoid wearing his heart on his sleeve, claims a royal author.
Penny Junor's tough words follow Harry and wife Meghan talking openly about their struggles.
The couple were in an ITV documentary "Harry and Meghan: An African Journey".
Meghan spoke of feeling "vulnerable", adding:
"It's not enough to just survive something, that's not the point of life. You have got to thrive."
And Harry admitted he had an on-off relationship with his brother William.
He said there "good days" and "bad days" between the two.
Royal commentator Junor said appearing in the programme was a "huge mistake".
And, she urged Harry to change tack.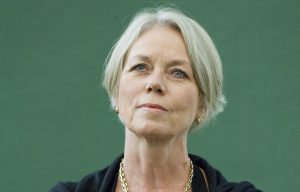 Penny Junor
She said: "My advice would be to keep his head down, and I'm afraid to say, stop whingeing.
"It's beginning to sound like a bit of a whinge.
"That's not the Harry that we know and love.
"Yes, Harry's been through a lot, but there's a lot of other people who have been through a hell of a lot as well, and a lot of people who don't have the privileges that he has."
Junor added: "He does do, and can continue to do, some really good work and make a real difference to people's lives.
"He's got to get a grip on himself.
"He's got to stop feeling sorry for himself and look at the positives – shut out the criticism, just ignore it as his father has done, and get on with the work, get on with the job.
"It's fine to speak to someone in private, a therapist, but don't spill your soul in public. I don't think it works."
"Diana was a great one for baring her soul in public. Harry is doing exactly the same thing.
"Diana also read absolutely everything that was written about her and got profoundly depressed about it."