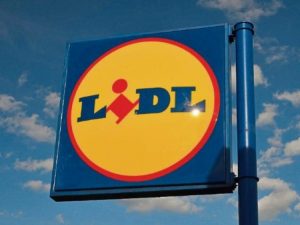 Lidl is looking to spend £15 billion on its UK business over the next five years.
The German based company has said it will increase its sales of British sourced fresh meat, poultry and produce by more than 10 per cent.
It's also looking for longer contracts with suppliers to ensure stability.
Lidl has recently committed to source 100 per cent of its fresh poultry from UK producers.
Ryan McDonnell, chief commercial officer at Lidl GB, said:
"Our long-term partnerships with farmers are all the more important during economic uncertainty, and with 2019 marking our 25th anniversary, we are more committed than ever to supporting our suppliers here in Britain and offering customers British-sourced products in the future."
Lidl is quickly becoming a major player in the UK supermarkets' arena.
It has a market share of 6% and is opening 50 to 60 new stores this year.
Bosses have also committed to spending £500 million in London over the next five years to take on smaller high street stores.