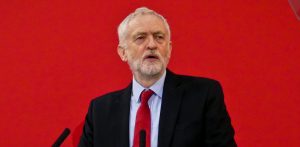 Labour leader Jeremy Corbyn would go if his party loses the next general election.
In a surprisingly candid interview, shadow chancellor John McDonnell revealed it "wouldn't be possible" for Mr Corbyn to stay on.
He said: "I can't see so.
"What we'd do is as the tradition, which is have an election for a new leader."
Mr McDonnell also admitted his own position would be "untenable".
And, he said the time was right for Labour to choose a woman as its next leader.
He added: "I'm still of the view now that whoever comes after Jeremy has got to be a woman.
"We've got to have a woman leader."
He suggested there were a "whole range of women" who could do the job and named shadow education secretary Angela Rayner as one.