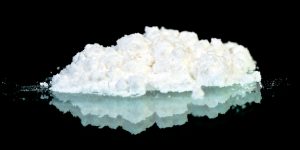 More cocaine is taken in London than any other European city.
The capital's cocaine market is worth an estimated £1 billion a year.
And about 23 kg of the pure drug is taken daily – that's more than 560,000 hits.
The amount taken rises by 30 per cent at the weekend.
The quantity snorted, smoked or injected is twice that of any other European capital.
It's more than Barcelona, Amsterdam and Berlin all together.
Police chiefs have blamed the drug's preference among middle-class users for fuelling the trade, bringing with it increased levels of gun and knife crime.
A study by King's College, London, revealed forensic scientists had analysed sewage water to levels of cocaine metabolised by the body.
Researcher Dr Leon Barron said:
"That is in contrast to other cities where you see a very marked recreational use at the weekend, and so cocaine is an everyday drug in London."
Lawrence Gibbons, drugs chief at the National Crime Agency, said:
"I think people don't want to go back 10 years when purity on street level was down to three to five per cent."
Last month the Office for National Statistics revealed there were 637 deaths from cocaine overdoses last year, up 158 per cent since 2014.
London's Mayor Sadiq Khan has said drugs are "a key driver for the levels of violence on the streets".
He said: "Recreational drug use is not a victimless crime, and anyone purchasing illegal drugs should be under no illusions about the horrific exploitation in the supply chain."