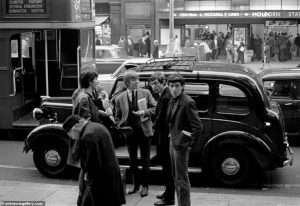 ©zebraonegallery.com
Rare black and white photographs of the Rolling Stones have been found after 56 years.
The candid snaps of the group in its early days are now part of an exhibition.
They show the band's original members in a recording studio before their first major UK tour.
They supported the Everly Brothers and Bo Diddley.
Guitarist Bo was a big influence on the Stones.
His style and beat were behind the group's first top three 1964 hit "Not Fade Away", written by Buddy Holly.
The pictures also show singer Mick Jagger relaxing backstage with a cigarette and the group getting in a taxi outside Holborn Station in London.
The exhibition is at the Curtain Hotel in Shoreditch, London, from November.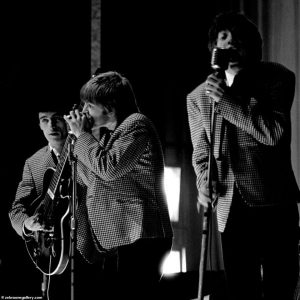 ©zebraonegallery.com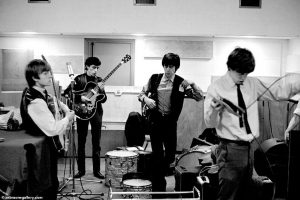 ©zebraonegallery.com