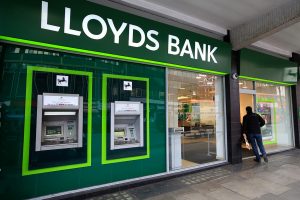 Lloyds Bank is to close another 15 branches in what's been called a "drib-drab" operation.
It's the fourth lot of closures announced this year.
Twelves of the 15 are Lloyds and three are the bank's subsidiary Halifax.
It brings the total of shut sites to 112 so far in 2019.
Analysts believe Lloyds is trying to avoid criticism by not announcing sweeping changes in one move.
However, the bank said it made its decisions on a case-by-case basis after reviewing how many times the branch was used by customers.
A spokesman said it wasn't known how many more branches would go this year.
But Douglas Ross, Conservative MP for Moray, said:
"I'm bitterly disappointed that Lloyds seem to be approaching this with a drip-drip effect rather than being honest with the public about the significant scale of closures they are proposing across the country."
As High Street banks invest more in digital services, they have been shutting branches to cut costs