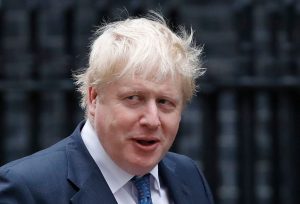 Prime Minister Boris Johnson says the UK will keep £30 billion of its Brexit "divorce bill".
The sum was negotiated at £39 billion under the previous PM Theresa May.
But Boris says Britain will now only pay £9 billion to punish Brussels for not re-negotiating Brexit.
He's even hinted the sum might be cut to £7 billion.
A determined Mr Johnson today makes his first appearance on the international stage at the G7 summit in Biarritz.
It's reported he'll tell European Council chief Donald Tusk the revised sums when they meet later.
French President Emmanuel Macron has said a no-deal Brexit would be of Britain's own making and not the EU's.
And, he added that it would not remove Britain's obligation to pay its exit bill to the EU.
"There is no magic world in which the bill no longer exists," said a French official.
The EU would see non-payment as a sovereign debt default.
A spokesman said: "Not honouring your payment obligations is a failure of international commitments equivalent to a sovereign debt default, whose consequences are well known".