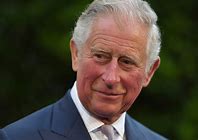 The name's Charles – Prince Charles…
Well, it could be after reports that the heir to the throne has been offered a part in the next Bond picture.
The idea started when the Prince visited the Bond 25 set at Pinewood last month.
A film insider said: "He is the epitome of everything British, perfect for a cameo role and Bond fans worldwide would absolutely love it."
It's said the Prince is considering the offer.
He won't, however, won't be the first royal to be filmed alongside Bond actor Daniel Craig.
The Queen "starred" in a teaser for the London opening of the Olympic Games in 2012.
It's said that if Charles declines his walk-on part it could be offered to his sons Princes William and Harry.
They too have appeared in a film as Stormtroopers in Star Wars: The Last Jedi.
But the strapping six footers were considered too tall and ended up on the cutting room floor.
Bond 25 – yet to be named – should be released in April 2020.
The film has, however, been beset with production problems, including an ankle injury to 007 Craig.