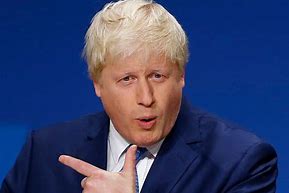 The EU believes a "No Deal Brexit" is the default position of Prime Minister Boris Johnson.
They maintain he has "no intention" of settling on a new withdrawal agreement.
Envoys from the other 27 member states were briefed for two hours by Stephanie Riso, a key member of the EU negotiating team.
 They were told to prepare quickly for a No Deal as it's become apparent both sides are entrenched in their demands and nowhere near reaching a deal.
The diplomats claim that the British Government under Mr Johnson has "no intention of negotiating in good faith".
The main platform of Mr Johnson is "No Deal".
 Mr Johnson's team have told the EU to seek a new mandate from the EU to abolish the Irish border backstop.
 Ms Riso told the delegates that was "impossible".
 Any such deal could not be achieved by the leave deadline of October 31st.
 The next EU meeting is not until October 17th – a mere two weeks before the UK must depart.
 One EU source said: "Reality is sinking in. Johnson has been so public and categorical, it is hard to see how his Government goes back on it."
 Ms Riso also reported back on her meeting last week with David Frost, Mr Johnson's most senior EU adviser and Brexit negotiator.
She said: "It was a very short meeting. The main message was drop the backstop, otherwise we won't negotiate."
A Government spokesman said: "We are ready to negotiate in good faith an alternative to the anti-democratic backstop."