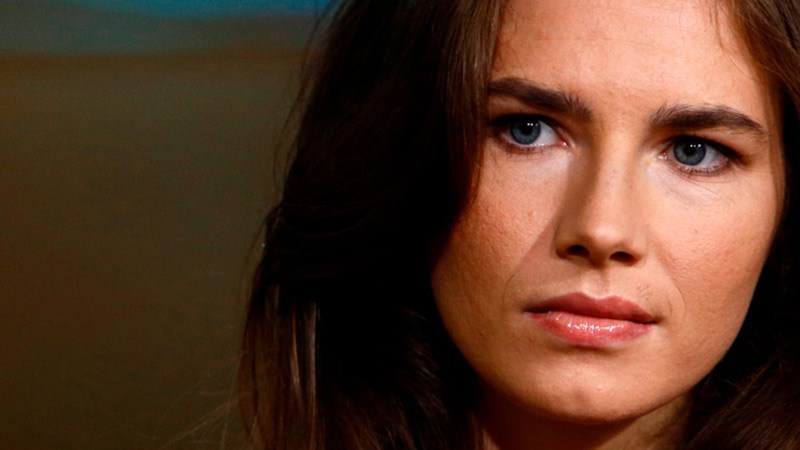 Amanda Knox still fears being arrested again for murder – despite being cleared by an Italian court four years ago.
Knox broke down in tears as she told a justice conference:
"I'm afraid today, now, I'm afraid of being harassed, mocked, stuck and I'm afraid that new accusations will be addressed to me just because I come here to say my version of the facts."
The American was back in Italy for the first time since her acquittal of the murder of British student Meredith Kercher.
Meredith was found stabbed to death in a house the girls shared in Perugia in 2007.
Knox told the conference in Modena: "I know that despite my acquittal I remain a controversial figure in the presence of public opinion, above all and especially here in Italy.
"A lot of people think I'm crazy to come here.
"I was told that I was not safe, that I will be attacked in the streets, that I will be falsely accused and sent back to prison.
"And, even if I return to Seattle, it will have been all in vain, it will not have been useful to anything.
"On the world stage I wasn't a defendant innocent until proved guilty, the verdict fell upon me like a crushing weight."
Knox, 31, spent four years in prison before being cleared.
Her Italian boyfriend Raffaele Sollecito was also acquitted.
Meredith's family called Knox's return to Italy "inappropriate – very painful for the family"
Lawyer Francesco Maresca said: "The murder is a tragic memory for the Kercher family, they lost their daughter and sister in such a terrible way.
"It's also an injustice for them as they still don't know the full truth."
Meredith's semi-clad body was found in a back room.
She had been stabbed 47 times and her throat cut. Forensics also revealed she'd been sexually assaulted.
The 21-year-old student was on an exchange visit from the University of Leeds to Perugia.
Rudy Guede, an Ivory Coast-born drifter, was later convicted of her murder and is serving a 16-year sentence in Italy.