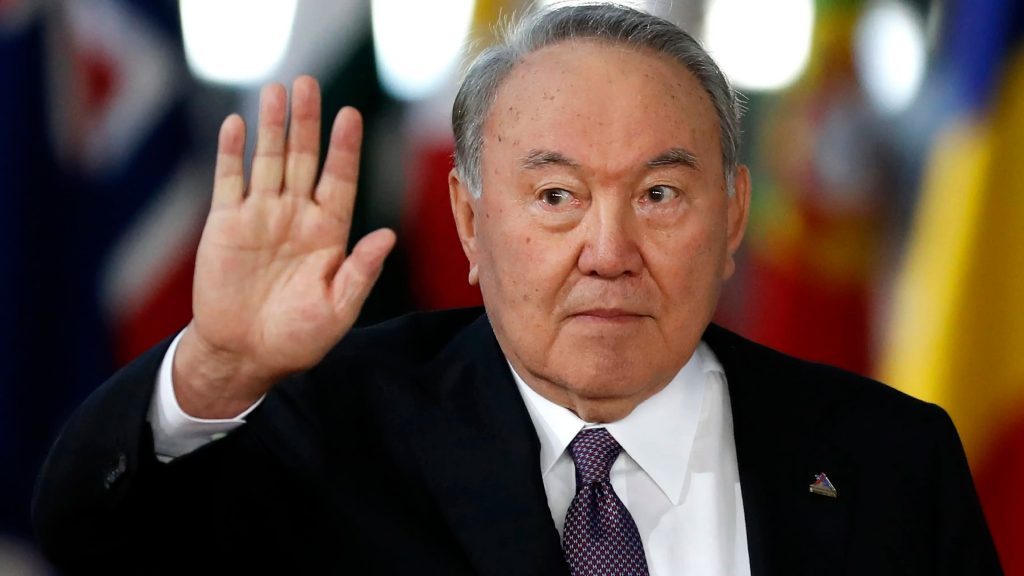 The resignation of the longstanding President of Kazakhstan, Nursultan Nazarbayev, the last of the Soviet-era leaders, has come as a shock to many, despite rumours surrounding the succession accumulating over previous years. The 78-year-old became leader in 1989 – whilst the Soviet Union still existed – starting his career as a steel worker, before rising through the ranks of the Communist Party. Following the collapse of the Soviet Union, he continued as Kazakhstan's head of state, ruling the country with an iron fist for almost three decades.
Now, with his resignation, the question is how much will really change within Kazakhstan's political system and whether there be a genuine transfer of power or Nazarbayev will instead continue to hold onto the reins? His decision to resign on 20 March broke the usual cycle of Soviet-era leaders who die in power, suggesting he prefers orchestrated transition over unpredictable revolution. His resignation statement, where he confirmed Kazakhstan's need for a "new generation of leaders", underscores this view.
A major driver behind the carefully managed succession is Nazarbayev's desire to preserve his legacy, both at home and internationally and to ensure his family retains control in Kazakhstan. In recent years, internal dissatisfaction over a stagnating economy and low living standards in such an oil rich nation has increased, and it is possible that Nazarbayev resigned in order to prevent himself becoming the public's punching bag if these issues persist. In addition, if he followed his Soviet-leader counterparts who have died in office, the chances of a smooth power transition would be far slimmer – a factor highlighted by events following the death of fellow-Soviet-era leader of neighbouring Uzbekistan, Islam Karimov. His death in 2016 sparked tumultuous change with the new Uzbek dispensation jailing allies of their former President and dismantling his security services.
A major consideration for Nazarbayev in the coming years will be guaranteeing his family's authority and influence, a driver evidenced by the appointment of his daughter Dariga to the post of Speaker of the Upper House. The announcement by interim-President, Kassym-Zhomart Tokayev has positioned Dariga as a potential successor – if Tokayev were to step-down as President before the planned April 2020 elections, Dariga would automatically become President in accordance with the constitution.
The appointment of Kassym-Zhomart Tokayev as stand-in President reinforces the idea that the nature of the succession and the regime that follows will be determined by the Nazarbayev family. Tokayev is overtly loyal to the former president, a core member of Kazakhstan' old guard who accompanied Nazarbayev throughout his presidency. It is unlikely that Tokayev will have any true power or the authority to change the current cabinet, one loyal to Nazarbayev, without the former president's personal blessing.
Nazarbayev has been careful to ensure that he remains the true force in Kazakh politics. The cabinet reshuffle last month now appears to have been a move designed to consolidate the positions of those loyal to the Nazarbayev family. Furthermore, the title of 'Elbasy' or 'leader of the nation' that was awarded to him in 2010 grants him extensive powers and influence over the government and provides him and his family with lifelong immunity from criminal or civil prosecution.
His appointment as Chairman of the Security Council in July 2018 further extends his authority; it was a move which coincided with changing the Council's powers from advisory to constitutional. As Chairman, a role Nazarbayev will hold for life, he will dictate foreign and security policy, and be involved in economic and social issues. Nazarbayev may have stepped down as President, but real power still remains in his hands,
As Kazakhstan enters this period of transition, there is uncertainty about what it will mean for Kazakhstan both internally and internationally. How Kazakhstan prepares for its first presidential elections post-Nazarbayev will be a firm indicator of the balance of power that follows. It is widely expected that with Nazarbayev pulling the strings the Kazakh authorities will move towards an organised transition; whether the elections will be brought forward is yet to be seen. However, it seems highly unlikely that Kazakhstan will use this opportunity to open up its political system. In terms of possible successors, it has always been thought a family member will eventually succeed, his daughter Dariga or nephew Samat Abish are favourites. Tokayev may also join the ranks as possible successor, however, while malleable, he is unlikely to be Nazarbayev's first choice.
The clear tilt towards a managed dynastic succession has already caused rumblings in Kazakhstan's two major cities, with protests against a scripted transition occurring in Almaty and Astana. There is little chance however that these demonstrations will translate into any real threat against Nazarbayev's power behind-the-scenes.