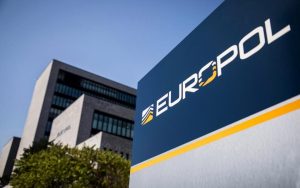 Two hundred members of Europe wide crime gangs have been arrested in a series of armed police operations.
Six "high ranking" organised crime bosses were arrested in connection with money laundering, drug trafficking, fraud, and corruption.
A further 33 "wanted" people were arrested.
Thirty-four different nationalities were caught in the raids led by the Spanish Police and helped by UK law authorities.
Spread out over several days, multiple raids on 114 properties led to seizing five tonnes of cocaine, three tonnes of cannabis, and 53 kgs of synthetic drugs.
Twenty firearms – including automatic assault rifles – were found alongside €4 million in cash.
Properties worth €12 million were seized and €10 million frozen in bank accounts.
A Europol spokesperson said:
"We targeted criminal networks posing a serious threat to the safety and security of citizens across all EU Member States.
"The operations specifically targeted large criminal networks that are a serious threat to EU security.
"Many use corruption and violence – often with firearms – and can import large amounts of drugs.
"Europol eased the exchange of information between police agencies and supplied operational co-ordination and analytical support, including in the field during action days.
"Officers from the Spanish National Police carried out these joint operations in partnership with other EU Member States and non-EU countries."