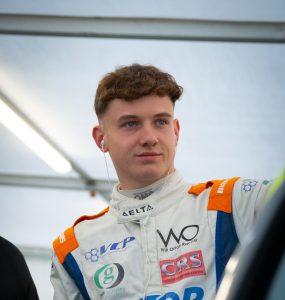 Race report by Fred Warner
Will Orton's rip-roaring start to the racing season has run off the track after two track mishaps.
After setting the pace in the first two rounds of the 2023 JCW Mini Challenge, teenager Will had high hopes for Snetterton.
Coming into the weekend as championship leader, Orton was expected to have a promising run.
After Friday's practice sessions, the 18-year-old driver topped the timing sheets.
However, in Saturday's race a misjudgement by Orton and guest driver Sam Weller saw both drivers run off the track.
Orton's tyres were damaged – a significant setback given the limited tyre allocation rules.
Undeterred, he returned to the pits, set a blistering lap time, and took provisional pole, only to be overtaken by Zelos, his main championship rival, at the very end of the session.
Orton's P2 in qualifying was commendable given the circumstances, and he entered Race 1 of the weekend with cautious optimism.
Despite the tyre issues, he ran a solid race and finished on the podium in third place, a promising finish given the tyre predicament.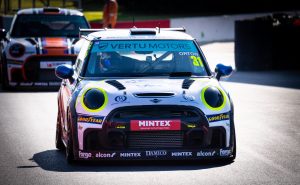 However, disaster struck on day two during Race 2 when a mechanical failure led to Orton's JCW Mini overheating.
He was forced to retire  – scoring zero points in the second race.
As the Hybrid Tune team scrambled to fix the issues, Orton, invited by Mark Wagstaff of BTCC Blueprints, attended a signing session with Joe Tanner and Lydia Walmsley.
Their appearance drew a large crowd, highlighting the growing fan base and recognition the young driver has been garnering.
Orton then faced the daunting task of starting from the back with tyres all past their best.
Regardless, he charged through the field to reach 8th place.
He looked to be hunting to take the squabble for 4th place before a second engine overheating issue ended his run.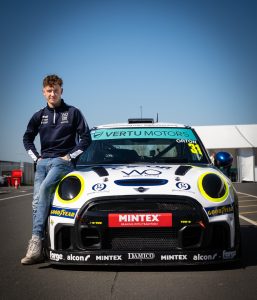 The setback was significant, but the silver lining was that he had set the fastest lap of the race, displaying his ability despite the setbacks.
The two Did Not Finish (DNF) at Snetterton allowed his main championship rival, Zelos, to take the championship lead.
Orton's disappointment was clear post-race when he said:
"I'm gutted.
"If it's something I'd done – like crashing into someone – it's easier to take.
"But the fact that it's nothing I've done wrong makes it harder to take."
Despite the challenging weekend, all is not lost for Orton and the Hybrid Tune team.
The focus is now on the next race at the renowned Oulton Park Circuit, a track famous for its blend of high-speed straights and challenging turns that will undoubtedly put all competitors to the test.
Orton, although experiencing a disappointing weekend at Snetterton, is still confident he can reclaim his earlier momentum.
This is the thrill of British motorsport, and for Orton, the race is far from over.