Sir Gavin Williamson has resigned from the Cabinet after facing a slew of "bullying" allegations.
Sir Gavin said the claims were "becoming a distraction" for the Government.
Over the last few days, the Cabinet minister has fought claims he threatened MPs and civil servants.
It's said he told one aide to "slit your throat".
It's the third time Sir Gavin has been forced out of Government.
Prime Minister Rishi Sunak now faces questions to explain why he brought Sir Gavin into Cabinet.
In particular, did the PM know about the allegations before inviting Sir Gavin to the top table?
In his resignation letter Sir Gavin said he has decided to "step back" from his Cabinet role so he can "comply fully with the complaints process" and "clear my name of any wrongdoing".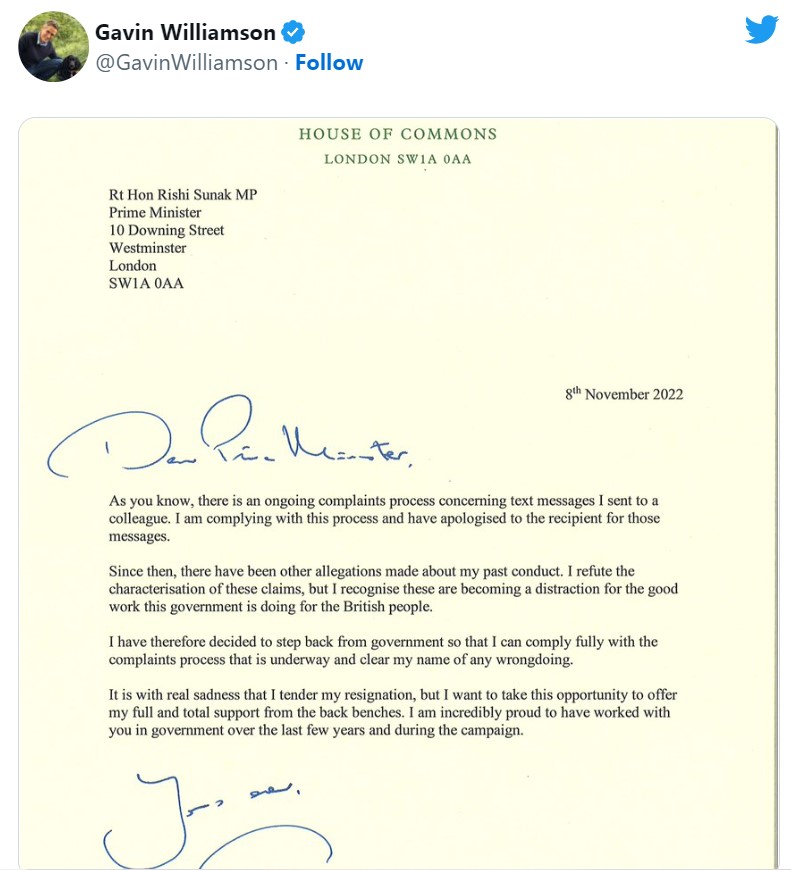 Mr Sunak expressed his "great sadness" at Sir Gavin's decision to quit.
The Prime Minister wrote:
"I would like to thank you for your personal support and loyalty."
Angela Rayner, deputy leader of the Labour Party, said:
"This is a damning reflection of a weak Prime Minister.
"Rishi Sunak appointed Gavin Williamson with full knowledge of serious allegations about his conduct and repeatedly expressed confidence in him.
"This is yet another example of Rishi Sunak's poor judgment and weak leadership.
"It is clear that he is trapped by the grubby backroom deals he made to dodge a vote and is incapable of putting country before party.
"As families struggle during a cost-of-living crisis made in Downing Street, yet another Tory government has descended into chaos."