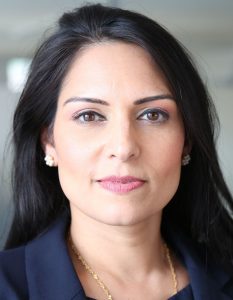 The Home Secretary Priti Patel has asked for a review of rules on buying and owning crossbows.
The decision comes after an intruder – said to be armed with a crossbow – was found in the grounds of Windsor Castle.
It is alleged he wanted to "assassinate" the Queen who is in residence at the castle.
Crossbows can be bought for as little as £60 without any regulatory checks.
Owners do not need a licence.
A Home Office spokesperson:
"At the Home Secretary's request, we are considering options to strengthen controls on crossbows.
"Work on this has been ongoing throughout the year, and we keep all relevant laws under review to maintain public safety."
The Metropolitan Police said a 19-year-old man – arrested on Christmas Day – had been sectioned under the Mental Health Act.
The suspect – named as Jaswant Singh Chail – is believed to have sent to friends a video on Snapchat.
It showed a masked figure in a dark hoodie holding a crossbow and addressing the camera.
In the video, the man says he wants to "assassinate the Queen" in a "revenge" mission.