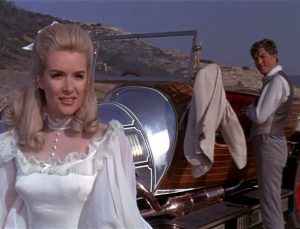 Chitty Chitty Bang Bang star Sally Ann Howes has died. She was aged 91.
Ms Howes played Truly Scrumptious in the perennial 1968 film with Dick Van Dyke.
Her career in films, stage and television covered six decades.
The London born actress replaced Eliza Doolittle in the Broadway production of My Fair Lady.
The role gave her international success and recognition.
However, she eschewed a move into Hollywood films – concentrating on stage productions.
She said "I would have liked a film career, but I didn't pursue it – I just loved connecting with an audience.
"The theatre is a drug.
"The problem is that to be remembered, you have to do films."