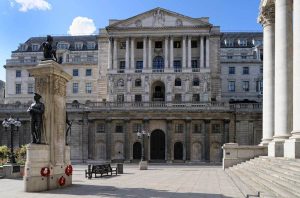 The Bank of England (BoE) has raised interest rates for the first time in three years.
The rating committee voted 8-1 in favour of hiking rates 15 basis points.
It saw the rate go from an historical low of 0.1 per cent to 0.25 per cent.
The BoE is the first major central bank to lift borrowing costs since the pandemic started.
Governor Andrew Bailey said:
"We're seeing more persistent inflation pressures… so that's why we have to act.
"We're concerned about inflation in the medium term."
Markets quickly reacted to the increase and the pound rallied.
Three more rates' rises are expected by the end of 2022.