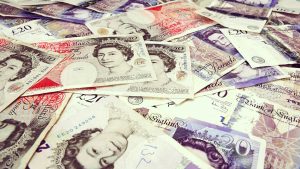 Paper bank notes in Britain are to be phased out over the next year.
The old-style notes are being replaced with polymer alternatives.
Gradually, over the past six years, the country's notes have slowly been withdrawn from issue.
The fiver was the first to go.
The only paper currency in circulation that can be used are the £20 and £50 notes.
However, this will be their last Christmas.
A Bank of England statement said:
"Have you started Christmas shopping?
"Retailers can still accept your paper £20 and £50 notes until 30 September 2022.
"If you have any paper £5 or £10 notes tucked away, these sadly cannot now be spent."
The polymer notes were introduced to stop forgers and are more durable to everyday wear and tear.