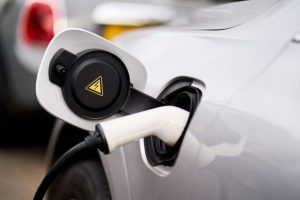 Every new home and office will be legally required to install electric vehicle charging points.
The roll-out programme will start in the middle of next year.
Prime Minister Boris Johnson will tell business leaders he wants them to help to deliver a "green industrial revolution".
His Governments wants hundreds of thousands of charging points installed in new buildings.
It's hoped more than 145,000 extra points will be in place in England each year.
The Government has announced an end to selling new petrol and diesel cars by 2030.