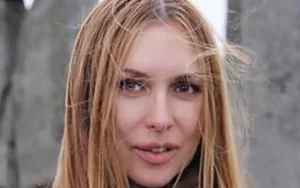 The wife of a Russian millionaire jailed in Moscow on murder charges has been found dead in her London home.
Irina Izmestieva, 52, had complained of felling unwell for several days.
Close friends claim she has been poisoned.
They have asked MI5 to investigate the sudden death.
Ms Izmestieva – a mother of twin 21-year-old girls – was found dead on her sofa in exclusive Cottesmore Gardens, Kensington.
She moved to Britain in 2007 after her husband Igor Izmestieva was arrested in connection with a string of murders.
The member of parliament was found guilty of leading a crime gang and plotting murders.
He claims he is the victim of a "set-up" after falling out with influential political leaders.
Ms Izmestieva's personal assistant Oxana Mason – who discovered the body – told The Telegraph:
"Irina was an absolutely beautiful and healthy woman".
Ms Mason "doubted" the death had anything to do with politics.
She said: "It was a tragedy that just happened".
"She had nothing to do with politics at all, she's living her life here in London, raising two beautiful girls and that is a tragedy.
"The first impression is that it's likely something to do with the heart or with a blood clot."
However, Russian business Yevgeny Chichvarkin – former neighbour to Ms Izmestieva – wrote on Facebook he suspected foul play.
He said: "In the past few years Irina Izmestieva has been involved in a property dispute that I have no right to elaborate on.
"And now they found her dead after a new development in that dispute.
"I very much hope that British intelligence will hold a proper investigation so that we can hopefully know one day what happened.
"I can say for myself that she was a very healthy person."