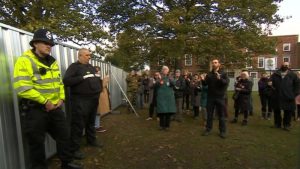 A small band of determined demonstrators have saved four sycamore trees being demolished to make way for a car park.
Four protesters vowed to occupy the site until the trees were reprieved.
The group had already seen off one effort to take down the trees.
But they feared a second attempt – backed by contractors, council workers and the police – would prove successful.
Then – at the last moment – the council walked away.
The resounding victory came as the COP26 talks closed in Glasgow.
One protester in the market town of Newark, Nottinghamshire, said:
"It's a fitting end to the conference.
"World leaders are trying to end global warming, but the genuine issues are local.
"It beggars belief that someone wants to cut down four mature trees in a library garden to make way for cars.
"Chopping down trees for car parking spaces – you couldn't make it up.
"The concept flies in the face of everything discussed at COP26.
"I hope those who supported the felling are thoroughly ashamed of themselves."
Campaigner Jenni Harding, said:
"We are over the moon; we are on cloud nine.
"We think the councillors will vote for the new plans now.
"The trees are saved, we have won.
"The atmosphere is absolute elation.
"Our four heroes who camped out last night are still with us.
"We never expected this today, it is absolutely fabulous."
The volte farce came after Newark and Sherwood District Council said the land owner offered updated terms.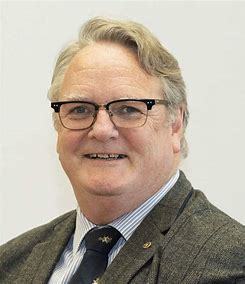 Keith Girling
Deputy council leader Keith Girling confirmed it received an offer from the developer of the site that could see the four trees and green space remain.
He said: "There is still a cost to the council but from my point of view, the people have spoken, and we will listen to them.
"The trees have been saved providing that the full council accept the offer."