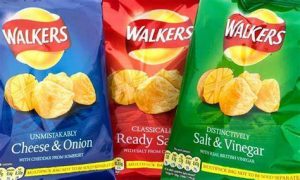 Britain is suffering from a shortage of Walkers Crisps.
Production of Quavers and Wotsits has also been hit by a glitch after the snack company upgraded its IT system.
A Walkers spokesperson said:
"A recent IT system upgrade has disrupted the supply of some of our products.
"Our sites are still making crisps and snacks, but at a reduced scale.
"We're doing everything we can to increase production and get people's favourites back on shelves.
"We're very sorry for the inconvenience caused."
Production is unlikely to return to normal until later this month.
It adds to the ongoing supply problems of not enough HGV drivers, post Brexit, and the country still recovering from the Covid-19 pandemic.