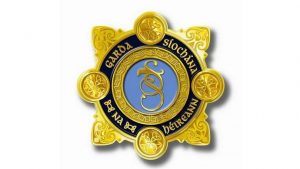 A British man has been arrested in Ireland on suspicion of making threats to kill an MP.
The forty-one-year-old man from England was held in Douglas, a Cork suburb.
The Garda used a search warrant for a residential property.
A Garda spokesman said:
"During the course of the search a number of electronic items were seized and one man, 41, was arrested on suspicion of making threats against a person from outside of this jurisdiction."
The politician involved in the alleged threat is said to be a woman and is an MP at Westminster.
The man has been detained under Section 4 of Ireland's Criminal Justice Act.
He is being held at Bridewell Garda Station in Cork.