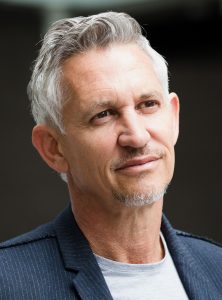 Match of the Day presenter Gary Lineker has invited a second Pakistani refugee into his home.
The former England striker is reported to be completing the paperwork to bring the person to Britain.
Last year he offered up to a student a place at his home .
Lineker, 60, told The Sun:
"The refugee thing, I will never be able to comprehend being attacked for wanting to help people who are being bombed, who are risking their lives jumping on dinghies because they're so desperate.
"How can anyone have a total lack of empathy for people in the most dire circumstances?
"I was actually supposed to take another one a couple of weeks ago but am just waiting on the paperwork.
"It wasn't just a one-off like the public perception was.
"It's genuine.
"I got a lot out of it, and it was just a wonderful experience."