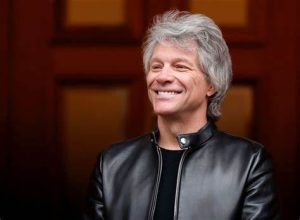 Jon Bon Jovi has cancelled a concert after testing positive for Covid-19.
The fifty-nine-year-old rock singer was all set to perform at a gig in Miami Beach.
But, as fans were taking their seats, it was announced he had fallen ill.
His backing band, Kings of Suburbia, decided not to go ahead with the show.
A spokesman said: "Jon is fully vaccinated and feeling fine."
During the pandemic Bon Jovi has been active in heading up public health campaigns urging people to be vaccinated.