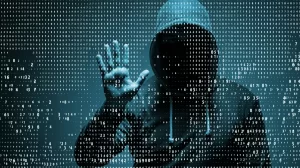 A cyber gang has stolen the personal details of celebrities, Hollywood stars and billionaires in a "virtual heist" on exclusive jewellery firm Graff.
The gang – a notorious hacking team called Conti – has already put details stolen from the British company on the dark web.
Files posted include those of David Beckham, Oprah Winfrey, Donald Trump, and retail magnate Philip Green.
Conti is said to be demanding millions of pounds to stop the release of further documents.
So far, they have put out 69,000 confidential files.
Conto claims that is just one percent of what it has gleaned from Graff – who has more than 11,000 prestigious clients.
The documents posted online include invoices, receipts, and credit notes.
It is said some transactions could prove embarrassing for clients trying to hide transactions.
Philip Ingram, a former colonel in British Military Intelligence, said:
"Given the profile of the customer database this is absolutely massive.
"This is going to bring the highest levels of international law enforcement down on the gang and that's going to give them a whole lot of headaches in trying to get the ransom paid and then get away with it."
More than 600 British customers are among the victims so far named.
They include Formula One heiress Tamara Ecclestone and former footballer Frank Lampard.
International superstars on the list include Hollywood actors Tom Hanks, Samuel L. Jackson, and Alec Baldwin.
Two addresses for Oprah Winfrey and seven for Donald and Melania Trump were published.
Conti, is based near St Petersburg, Russia,
A spokesperson for Graff said:
"Regrettably we, in common with a number of other businesses, have recently been the target of a sophisticated – though limited – cyber-attack by professional and determined criminals.
"We have informed those individuals whose personal data was affected."
Britain's Information Commissioner's Office is investigating the breach at Graff.