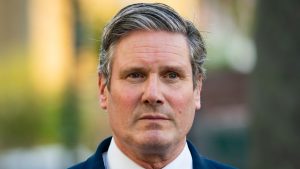 Labour leader Sir Keir Starmer has tested positive for Covid-19 – spending his fifth time in isolation.
The news came as Chancellor Rishi Sunak unveiled his Budget.
Sir Keir's place at the dispatch box for Prime Minister's Questions was taken by former leader Ed Miliband.
He joked: "Just like the old days."
And Shadow Chancellor Rachel Reeves stepped up to respond to the budget instead of Sir Keir.