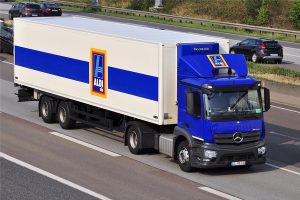 Library picture
More than 50,000 HGV drivers have left the industry over the last four years.
The fall in numbers has been caused by older drivers retiring and not being replaced.
Also, many European drivers returned home after Brexit and the Covid-19 pandemic.
The figures have been released by the Office for National Statistics (ONS).
In the year to June 2021 there were an estimated 268,000 drivers working in Britain.
In June 2017 there were 321,000 drivers – a drop of 53,000 or 17 per cent.
Data reveals 43,000 drivers from EU countries were working in Britain in the year to the end of March 2020.
A year on and that number has dropped to 28,000 – down 15,000 or 35 per cent.
The shortage of HGV drivers has been partly to blame for the recent petrol shortage and empty shelves at supermarkets.