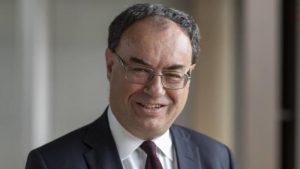 BoE Governor Andrew Bailey
The Bank of England Governor Andrew Bailey has strongly hinted interest rates could rise next month.
The increase would be to try to battle inflation.
Mr ­Bailey said:
"Monetary policy cannot solve supply-side problems – but it will have to act and must do so if we see a risk, particularly to medium-term inflation and to medium-term inflation expectations.
"And that's why we at the Bank of England have signalled, and this is another such signal, that we will have to act.
"But of course, that action comes in our monetary policy meetings."
The Bank's Monetary Policy Committee will next announce a decision about rates on November 4th.
The money markets believe a rate increase to 0.25 per cent is more than likely following concerns about inflation.