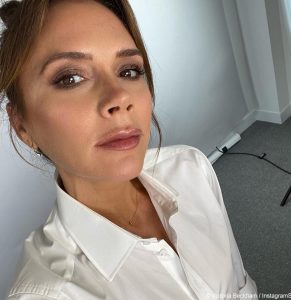 Instagram: Victoria Beckham
Victoria Beckham has said she will not sing again with the Spice Girls.
Posh Spice, 47, didn't join the other girls for a reunion tour two years ago.
And she's ruled out singing again with Geri Horner, Emma Bunton, Mel B and Melanie C should they go on stage again.
Victoria said:
"The fans have always been so great, and it was such a wonderful journey but for me now focusing on fashion and beauty.
"That's my passion.
"What I love about beauty is really getting in the lab and being creative and really focusing on that clean beauty message.
"It's developing products that I love, working closely with my community — so ultimately I'm giving them what they want, what they really, really want."
However, despite Victoria's refusal to join the girls on stage, Mel C said Posh would change her mind if offered Glastonbury.
She said: "That's the dream – you know, we would love to do it.
"Well, between you and me, Mrs Beckham would love to do Glastonbury.
"It's something that I know has been rumoured a lot, but it's not been seriously talked about.
"But we do constantly talk about getting back on stage because the shows in 2019 were incredible.
"We'd love to do it again – once the world allows."