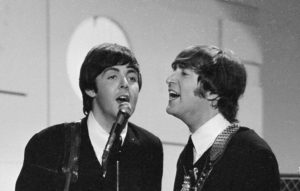 Library picture
Sir Paul McCartney has reignited a "who's best?" debate between The Beatles and The Rolling Stones.
It's sixty years since the groups started to make their mark on the music scene.
And the "who's best?" question has never gone away.
When asked this week who was the best Sir Paul described the Stone as a "blues cover band".
He added: "The Beatles net was cast a bit wider.
"I'm not sure I should say it, but they're a blues cover band, that's sort of what the Stones are."
Sir Paul, 79, has asserted before The Beatles were better than The Stones.
Last year he said:
"When they are writing stuff, it has to do with the blues.
"The Beatles had a little more influences."
"The Rolling Stones are rooted in the blues.
"There's a lot of differences, and I love the Stones, but I'm with you. The Beatles were better."
Stones singer Sir Mick Jagger, 78, responded with:
"There's obviously no competition between the two bands.
"One is unbelievably luckily still playing in stadiums, and then the other doesn't exist."