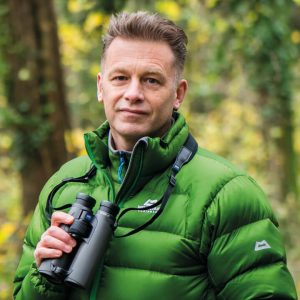 Wildlife campaigner Chris Packham has revealed two masked men set fire to the gates at his New Forest home.
The BBC presenter said the men drove up to the gates and set them on fire – causing "extensive damage".
He questioned whether they were from a conservation group or "toxic Internet trolls".
In a vide posted to Twitter Mr Packham said this was not the first incident of harassment he had faced.
He added: "It isn't normal to come home and find dead animals thrown in front of your property.
"Now it's escalated because they've taken to damaging that property and I wonder where it's going.
"What happens next?
"Do they burn the house down?
"Do they beat up my stepdaughter?
"Do they cut the brake-lines on my partner's car?
"Or do they come for me directly?
"Are they going to kill me at some point?"
Despite the attacks Mr Packham said they would not deter his activities against "illegal shooting" and trail hunting.
He said: "If you think that by burning down those gates that I'm suddenly going to become a supporter… then you're wrong.
"I will just carry on because I have no choice.
"I cannot and will not let your intimidation sway me from my cause."
Harassment , relentless abuse , intimidation and now arson . And what next . . . ? I will not be cowed , I will not buckle , but can I ask for your help ? If you are an @nationaltrust member please sign to end hunting here and now .https://t.co/UtegRNGfUH pic.twitter.com/lwaZLaO2oG

— Chris Packham (@ChrisGPackham) October 9, 2021