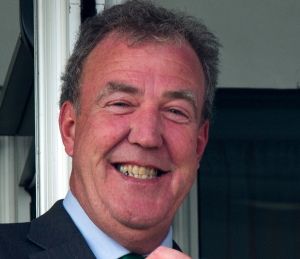 Outspoken Jeremy Clarkson has won a prestigious award…for farming.
The petrol head presenter switched gear and made a series for Amazon Prime about running his 1,000 acres' farm Diddly Squat in the Cotswolds.
The show followed the endless trials and tribulations of being farmer in Britain.
The National Farmers' Union (NFU) hailed the programme a success – naming Clarkson, 61, "Farming Champion of the Year 2021".
The NFU said the show brought home the harsh realities of farming.
NFU President Minette Batters said:
"When it comes to recognising someone who has done their best to showcase British food and farming over the past 12 months, no-one has earned this award more than Jeremy Clarkson.
"His show has really resonated with the public, brought alive the ups and downs of our industry to a huge new audience, and transported British farming into the living rooms of families across the country
"It's been such a challenging time for British farming over the past 12 months as key workers our farmers have kept shelves stocked with British food and dealt with extreme weather events.
"Now, they are battling labour shortages, supply chain disruption and rising costs, which are causing severe problems for essential food producing businesses.
"Through all of this, Jeremy Clarkson has been a vocal champion for the British farming industry.
"His enthusiasm comes through in spades and his overwhelming and continued support for the NFU's Back British Farming campaign makes him a very deserving winner of this prestigious award."
Environment Secretary George Eustice said:
"I think that Jeremy Clarkson's programme has done a huge amount to raise the profile of agriculture and some of the challenges it faces."