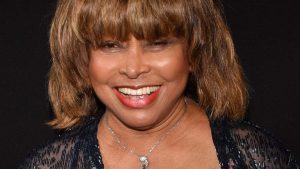 Tina Turner has sold her rights catalogue for an estimated £225 million.
Publishing titan BMG now has the rights to hits like The Best and Nutbush City Limits.
Ms Turner, 81, has recorded five platinum albums and sang Goldeneye for the Bond film.
She said she was "confident" her music was "in the right hands".
Hartwig Masuch, of BMG, said:
"We are honoured to take on the job of managing Tina Turner's musical and commercial interests.
"It is a responsibility we take seriously and will pursue diligently.
"She is truly and simply, the best."